Daniel S. Shaw, PhD
Director
(412) 624-1836
daniel.shaw@pitt.edu
Dr. Daniel Shaw is the Director of the Center for Parents and Children and the Pitt Parents and Children Laboratory. He also serves as Distinguished Professor in the Department of Psychology at the University of Pittsburgh, with joint appointments in the Schools of Education and Medicine, the Clinical and Translational Science Institute, and the Center for Social and Urban Research. Since receiving his Ph.D. in child clinical and developmental psychology from the University of Virginia in 1988, his primary interest has been studying the development and prevention of early problem behavior among at-risk children.  He currently leads or co-directs three NIH-funded, longitudinal studies investigating the early antecedents and prevention of childhood conduct problems and factors linked to the promotion of school readiness. He also leads the Early Childhood Collaborative of The Pittsburgh Study, which is a population-level implementation to promote thriving for 8,000 families with children ages 0 to 4 years living in Allegheny County, with the goal of making evidence-based interventions highly accessible to families, especially those with few economic resources.  Read more
---
Anne Gill, PhD
Co-Director
anne.gill@pitt.edu
Dr. Anne Gill is a Counseling Psychologist and Co-Director of the Center for Parents and Children at the University of Pittsburgh. Anne is trained as a family therapist and has worked with families and children for over 25 years providing strength-based, respectful, and culturally sensitive services to families and children.  Read more
---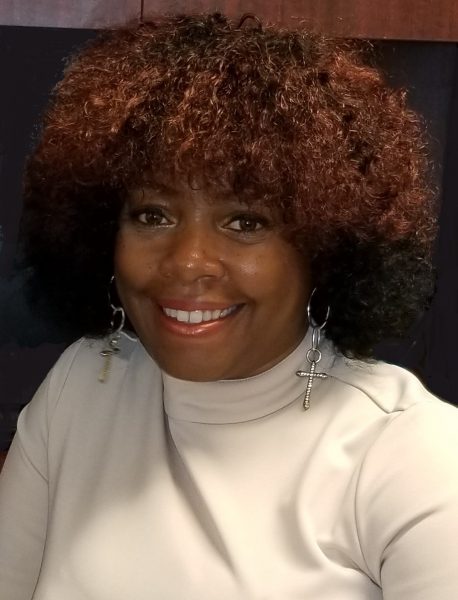 Val Chavis
Service and Outreach Coordinator
vac39@pitt.edu
Val Chavis is the Service and Outreach Coordinator and Early Childhood Community Collaborative Coordinator for The Center for Parents and Children.  In addition, She is a former Co-Director of The Pittsburgh Study and now serves as community liaison with the Pittsburgh Study core team. Most recently was the Project Director of the Urban League of Greater Pittsburgh, East Hills Family Support Center. Ms. Chavis has 17 years of experience in the Social Service field, managing/directing a family support center and working within the communities of Allegheny County.  Her years in social and community work empowers and enables parents to nurture their children, strengthen family bonds, advocate for themselves and their children, and build community strengths. She is a Strength-Based Leadership Credentialed-LSF and a Community Mentor for University of Pittsburgh graduating medical students and postdoctoral research scholars, (experience providing guidance to post-doctoral research scholars to work with community partners and to conduct stakeholder-engaged research)
---
Katherine Guyon-Harris, PhD
Postdoctoral Research Fellow
kag245@pitt.edu
Dr. Guyon-Harris strives to identify and provide patient-centered supports to infants, toddlers, and their families who are affected by substance use. She is currently involved with a project examining feasibility and outcomes of a strengths-based parenting intervention program for young children and their families affected by substance use in a rural county in north-western Pennsylvania. She is also involved in projects examining the impact of broader indices of risk including caregiver mental health, trauma, and socioeconomic adversity on parenting and parent-child well-being.
---
Sonia Rowley
Clinical Psychology Doctoral Student
sonia.rowley@pitt.edu
Sonia Rowley is a doctoral student in clinical/developmental psychology at the University of Pittsburgh. She is dedicated to increasing the accessibility of evidence-based interventions that promote youth mental and behavioral health. At the Center for Parents and Children, she provides data management support and works as a Family Check-Up (FCU) coach. She is involved in research projects examining the feasibility and acceptability of a Family Check-Up adaptation (FCU-Heart) as well as barriers/facilitators to implementing the FCU in primary care clinics. She graduated from Dartmouth College in 2019 with a B.A. in Psychology and Spanish.